"He's Here is fantastic, inspiring, beautiful, joyful, radiant"

-- Murray Watts, UK, "The Miracle Maker"
2000 Candles' performer/composer, Jeanine Noyes is again offering engaging concerts with her full band and four-part harmonies: it is a rich treat for the ears, and Richard Peters spices the intimate evening with imaginative Christmas poetry and stories.
THE BAND:
Al Cross on drums (Great Big Sea, Sarah Harmer, Natalie MacMaster, Ian Tyson, and Jane Siberry)
Ryan Granville-Martin on drums (Ron Sexsmith, Mia Sheard) - Kingston concert only
Carol Olson on keyboards and vocals (busy in the big band scene in Toronto playing with several bands and smaller jazz combos)
Murray Foster on bass and vocals (Great Big Sea, Moxy Fruvous)
Richard Peters will sing bass and perform stories, monologues and poetry woven throughout the evening (many will know him from 2000 Candles)
THE SHOWS:
TORONTO
Saturday December 13, 2014, 7:30 PM
The Walmer Centre / Walmer Road Baptist Church
188 Lowther Ave, Toronto, ON M5R 1E8
Tickets at the door or at from EventBrite.
HAMILTON
Sunday December 14, 2014, 6:30
Crossfire Assembly Church
458 King St. W, Hamilton ON (between Pearl and Locke)
Tickets $15 at the door.
More information
OAKVILLE
Friday December 19, 2014 7:30
Clearview Christian Reformed Church
2300 Sheridan Garden Drive, Oakville, ON L6R 7R2
Tickets at the door
KINGSTON
Saturday December 20, 2014, 7:00
Westside Christian Reformed Church
1021 Woodbine Rd, Kingston, ON, K7P 2V9
ANCASTER
Wednesday December 24, 7:00
Meadowlands Fellowship Church
211 Stonehenge Drive, Ancaster, ON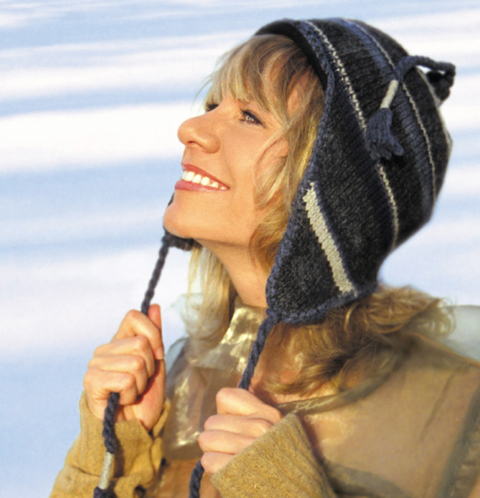 Nominated for a Dora Award her work in A Dixie Gospel, Jeanine writes and performs her own music in Ontario and Europe. Her two solo album releases are transparent and a Christmas CD He's Here, which was nominated for a Shai Award. Previous projects include 2000 Candles, The Lion, the Witch and the Wardrobe, Fish Eyes.
"It'd be difficult to find a more entertaining or thoughtful holiday offering……. Jeanine Noyes's arrangements of songs old, new and from different cultures are revelatory." Rating: NNNN

,

Glenn Sumi, NOW

WEEKLY
"The magic has a name: Jeanine Noyes! The lady with great personal presence works with a voice which enchants... absolutely astonishing!"
Frankenpost, Franconia, Germany
"I don't think I've ever heard a performance of 'Abide With Me' as beautiful as that. Thank you." Bill Richardson, CBC Radio